Light Mode

Youtube video downloader online
Click on get Video button, and click on download icon on video.
---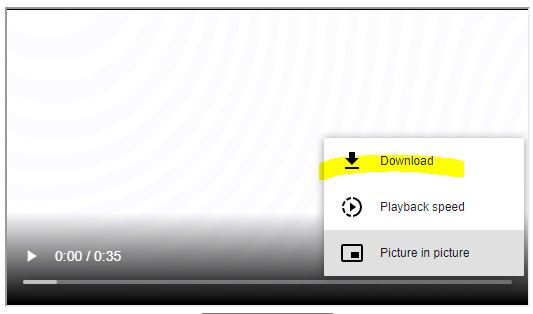 ---
Use YouTube Video Downloader Online To Download Your Favourite Videos.

YouTube is one of the most popular free video-watching platforms across the globe. It has over 2.1 billion active users a month worldwide, with around 122 million users who use YouTube to watch videos daily.
If you, too, are someone who loves watching videos on YouTube and downloading them, then this article is for you. This article will tell you about the best YouTube video downloader online, which can help you download your favourite videos for free.
Watching videos on YouTube is easy, but downloading them becomes a difficult task. This is mainly because there are very few video downloaders that can be trusted and used to download videos online. Many malware and spyware can also masquerade as online YouTube video downloaders, and in some cases, these sites are used to redirect you to different scamming sites. Thus, A2Z YouTube Video Downloader can always be your go-to tool for a trusted and free option to download YouTube videos online. This tool has the following benefits:
This tool is available online and, hence, does not take up any extra space on your device. This means you do not need to download and install any app on your phone or desktop to use this tool.
You do not need to create an account or log in to any portal. Thus, it does not store any of your data, and your privacy also remains intact.
As already mentioned, this tool is free and easy to use. You neither need any debit or credit card to use this tool nor need to enter any details in any payment getaways. Additionally, all you need to do is copy the link of the video you need to download and paste it into the tool to download it.
Apart from the benefits mentioned earlier, it also helps you to download high-quality videos at high speed.
The tool also has two different display modes, i.e., light mode and dark mode, so that people can easily toggle between them depending upon their viewing preference.
How do I use A2Z YouTube Video Downloader online?
As already mentioned, this tool is very easy to use. All you need to do is copy the link of the YouTube video you want to download and paste it into the box with the label "Video Url".
Now click on the 'Get Video' button. After this, all you need to do is click on the download icon, and your video will be downloaded.
Some other facts about A2Z YouTube Video Downloader are as follows:
This tool does not let you download videos by converting them into MP3 format, but it allows you to download videos of almost all formats, like AVI and MP4.
This video downloader is compatible with mobile devices as well. All you need to do is simply open this tool in your smartphone's default browser and type the URL of the video you want to download into the appropriate section. Then click on the download icon, and your requested video will be quickly transferred to your device's local storage soon after the video is downloaded.
Since you don't need to install any apps to use this tool, it is supported by all operating systems, including Linux, Android, Windows, and iOS. This app is also supported by all web browsers, like Chrome, Mozilla, or Safari.
While there are so many benefits to using the A2Z tool, there is just one drawback, which is that it is not possible to alter the video's quality before downloading it using the video downloader. The video is retrieved from the user-entered URL by this online tool in the same resolution as the one that is available online. Only the resolution specified on the provided URL can be used to download the video.
Can we download videos from YouTube without getting into legal repercussions?
Many people believe that downloading video from a YouTube channel is illegal. However, this is not exactly the case. This particular point has two aspects to it. If you download the video to watch it personally, then you don't need to worry about any legal repercussions. However, if you use any copyrighted video for a commercial purpose, then you need to be cautious as it might be copyright infringement.
Another aspect is that downloading videos to watch them offline might breach Google's terms and conditions. When you watch videos online, Google profits financially, but when you download them offline, Google loses money. It may also result in monetary loss for video creators in some cases. This is due to the fact that pre-roll and interruptive ads are among the many types of advertisements that are displayed on online video sharing platforms. Google and some creators use these advertisements as a source of their money.
Google's strategy is to offer you premium videos for no charge in exchange for your viewing or clicking on ads. If you download videos to watch offline rather than online, you are not upholding your end of the bargain.
But apart from this, there is no other issue with downloading the video and watching it personally.