Light Mode


Absolutely free all-in-one widget, just click and chat.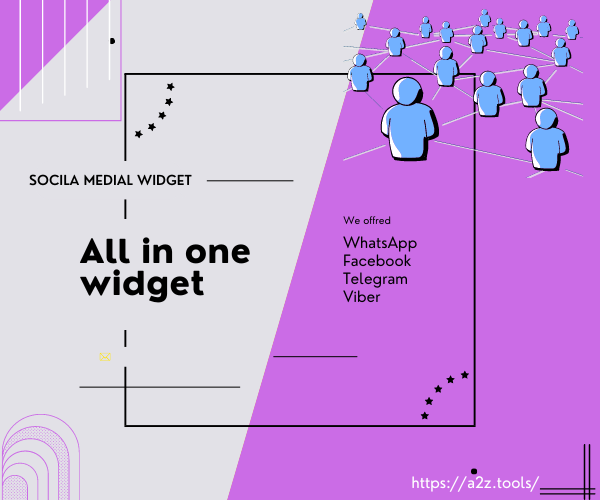 Attracts visitors to the chat. Turn them into buyers. To stimulate sales
Using the a2z.tools chat box, you can set up a great chat tool, which will help your audience to chat directly with all the popular messages without any confusion. They will be able to start chatting with you whenever they want, on Facebook Messenger, WhatsApp, Telegram, or Viber. And you will be able to reach them by answering questions wherever you are.
All-in-One Chat on the Website
It's quite easy to get in touch with your website users
Whatever service and what you offer, it is possible to offer it to others through individual communication on your site. You can engage any visitors in a conversation and ensure that more people buy from your website. The a2z.tools live chat widget has a chat trigger, which opens a chat window for the user based on their spending on the website or page, or their intent to return. There are three different chat display modes and the chat window is configured to display only for certain types of viewers to make it more effective.