Light Mode


Absolutely free telegram widget, just click and chat.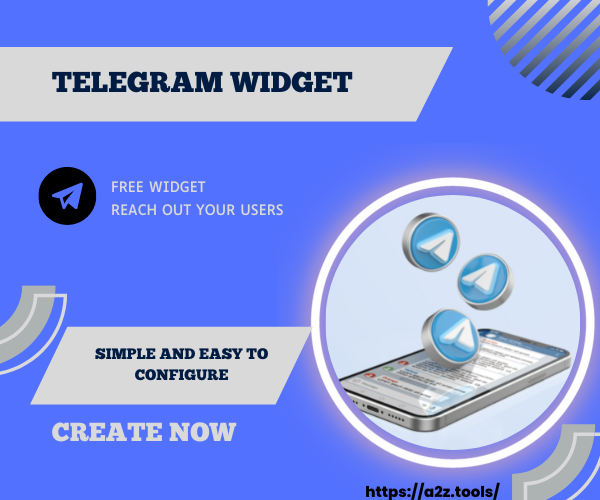 The fastest way for your visitors to reach you using the Telegram widget
With a2z.tools Telegram Chat, you will keep a chat tool, which will make it easy for users to talk to you without delay. People will be able to start your conversation whenever they want, through a familiar and convenient chat window. And you can stay connected and respond wherever you are.
Telegram Chat on the Website
It's quite easy to get in touch with your website users
Whatever service or thing you promote, a lot can be gained from targeted communication on your page. Add every user to the basket and get more users to buy from your site. a2z.tools Telegram Chat uses chat bans, which will open a chat window for everyone after a certain amount of time on the page, or the intention to leave. There are many different chat display modes and the option to populate the chat window for a group of viewers for better performance.