Light Mode


Absolutely free facebook widget, just click and chat.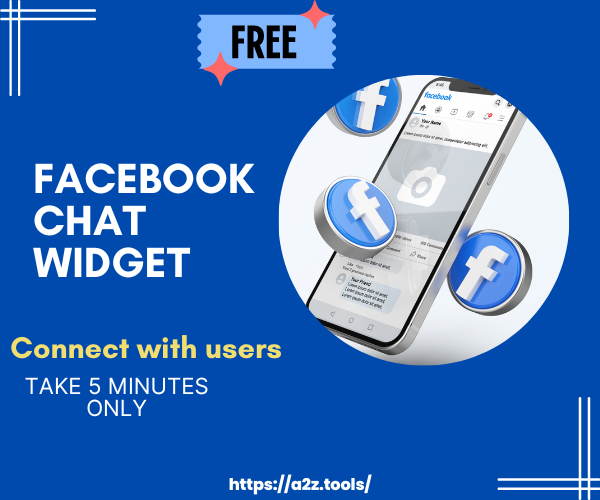 The fastest way for your visitors to reach you using the Facebook widget
With the help of a2z.tools Facebook chat widget, you will establish a good communication channel, which will help the users to contact you directly and effortlessly. They will be able to start a conversation with you at any time, through a familiar and comfortable messenger. And you will stay in touch, responding wherever you are.

Facebook Chat on the Website
Attracts people to chat. Turn them into buyers. To increase sales.
Any service or product you offer, you can offer to others through personal communication on your website. Invite every visitor to chat and get more people to buy or order from your site. The Facebook chat button on our website offers a widget prompt, which will open a chat window for your users based on their time on the site or when they first leave it. There are many variations of the display mode of the widget to choose from, and you can also configure the chat to appear only for certain types of visitors to work best.